NECROMANCER EPIC !!!!
the quest can be started at level 50 .
you've to kill guys first to find veassel's parts ..;
you've to find stones
the first one is on talrim hills .... go to the AF entrance . between the trees, a paocher is always there. look around , you'll find a green stone .. really near to the entrance ... with the shovel summon the guy and speak to him .. three 40/40 will appear. kill them and take the part (eyes I think)
second one : mohrum... go to the dune giant's place .. then go south to the graveyard (with the hulns) here is the second stone ... same thing to do ... take the heart
Third one : Eastern wastelands ... from kauldur .... track Hazeroth keep ... at about 500 from HK and 1100 from kauldur .. there is the stone ... I let you check the position ...
same thing .. take the hands this time ...
The fourth and last green stone is in Jakreth Jungle ... track the temple of great burning .. it's near it ... see the picture for the location.
(behind one of the little towers (the one with the high priest upstairs)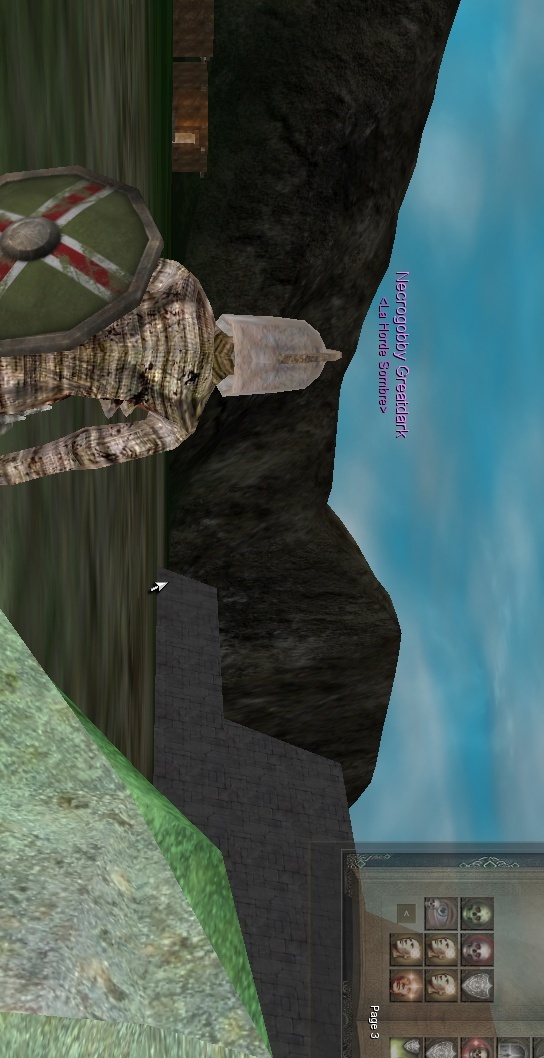 You can do those research in any sens .. from the 4rth to the 1rst one if you want.

_________________
• THE officer of the guild ! {USER}

• MoD character
-->Necrogobby necro/war/reveal lvl 100/100/100
-->Looking for every necromancer tomes and Scrolls you could have, and don't need ....

• FoL character
-->Vynils Barb/cleric/druid 7/5/0
-->Moustache Barb/shaman/bard 15/11/5

• One Of The Main Officers
• Creator of this web site
• Feel Free To Post On The Forum